this postis most likely a year-ender post but since the school year has ended, i want to post something about markee's 2014-2015 nursery diary :)
June
markee was featured in 6 fashion for boys accounts in instagram! yay! 1 of them is pinoy kids and they featured him not only once but i think if i am not mistaken.. 5.. so hooray for that! kudos for my little trendsetter!
follow him at instagram @markeenikolai
July
nutrition month!
cup cake making!
markee didn't really got my artistic side.. can you guess what's his cupcake design is?
he got this idea of me.. he was addicted to spiderman that's why his other cupcake was spidy :)
August
the most awaited movie ever (for markee) teenage mutant ninja turtles! he loves TMNT even before the movie was released.. i dont know what made him love TMNT so much.. but his favorite is Donatello. i didn't know all their names until this little guy told me its Michael Angelo, Raphael, Donatello and Leonardo (see! i know it now!) after the movie, we went to their favorite pizza parlor, SHAKEY''S
last august, we also went to vigan, you know just for some family fun away from our city.. vigan is a must see city because its a world heritage site. and now its officially recognized as one of the seven wonder cities.
September
last intramural markee was picked by their adviser to be the escort to represent their section, i was shocked because before, markee was really very very very shy.. and i doubt he'll go up the stage and speak up to the mic! and he did! i was so proud him, though he did not win, he will always be a winner for us.
October
when i was a kid, i grew up here in ilocos province not experiencing halloween, i only experienced it once in one of my cousin's subdivision in manila.. that's why i really really want to live in manila.. but my dad then won't allow me.
and then "araria" (ghost, multo in tagalog" festival was born! its a fiesta for during oct. 30-31 until nov. 2 i think..
markee experienced his first ever halloween (the one he can remember)
during his early age, i dressed up him as a pumpkin when he was 1 y/o and robin hood when he was 3..
this was also kylene's first trick or treat! look how excited and happy they are!
November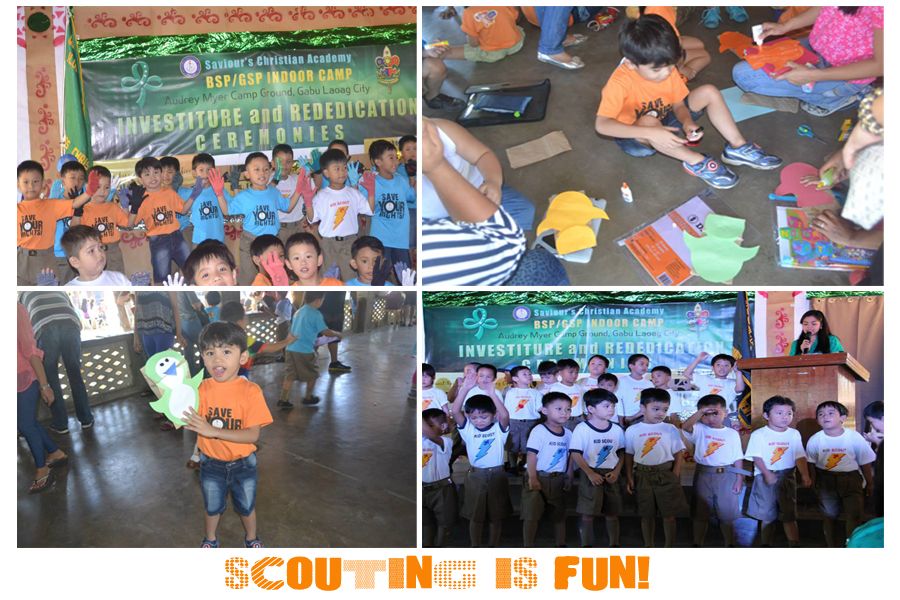 just after markee's birthday, he experienced scouting for the very first time.. maybe the next few years it will be camping.. hmmm.
here it goes again! i got really nervous when they told me their going have a dance presentation on their investiture and re-dedication ceremony (kid scout), last December 2013, they had to perform in public, when its the preschoolers turn to shine, markee froze infront of the audience, he never danced, i asked him why he did not and told because i don't know all the people, they are strangers! haha my silly markee! but this time he did... ! that's why i am very happy that he already overcome his stage fright.
December
lights of december 2014!
this dance was by far the longest dance i ever watched markee with.. haha! i was disapponted because he was at the back and i cant barely see him perform. but he was more graceful than the ones who is in front.. while dancing, most of the other kids are playing and blocking markee the whole time.. but it was a fun experience for him because i know my shy little markee came out of his shell..
this was their homeroom Christmas party, they had to do the Christmas alphabet. he was the letter M! he told me, i am the letter M ma! because i am letter M, M is for markee.! i am very proud of my baby and what he has become.. he memorized his line very great!
January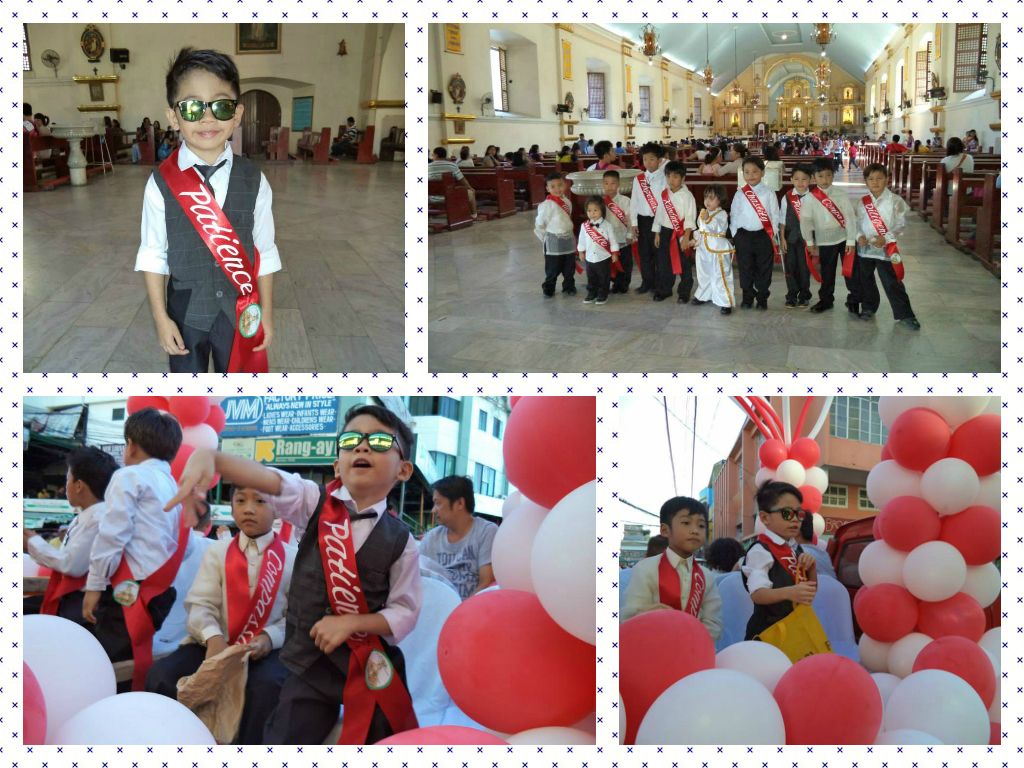 he was chosen to be one of the little missionaries during the feast of sto. nino :)
he had fun throwing candies haha..
February
we only go to manila once in a year, because he don't have time because i have work and i just can't leave my paper works, no one can back me up.. that's why i can't just file a leave of absence..i might get fired dumping up all my files. anyhoo,
markee finally meets ate venice! picture was taken at dampa.
manila was a blast! we stayed at astoria like we usually do.. shopping for my little man and this grumpy old man! haha. they got tired that's why they look like that.
March-April
here comes the recognition, so proud of my markee because he's being recognized with 5 medals! i can't believe it.. last meeting i was too nervous markee might not get any medals.. he was top 8 (thanks for the info teacher grace!).. not bad! atleast his part of the top 10. too bad nursery pupils don't have deserving pupil awards. still proud of my baby though! waaaaaa! i can't explain the feeling but i am really happy for my son! keep up the good work babe! mama and papa loves you very much!
awards:
DANCER OF THE YEAR
STORY TELLER OF THE YEAR
EXCELS IN ICT (CAL AWARDEE)
EXCELS IN WRITING
MOST POLITE
what are your child's achievement? i hope you're really proud of your child too!
toodles!





LOVE,
mommy krisna