last monday was markee's first day.. and it was raining so hard. thank god i'm always prepared.. i always bring with me my trusty umbrella.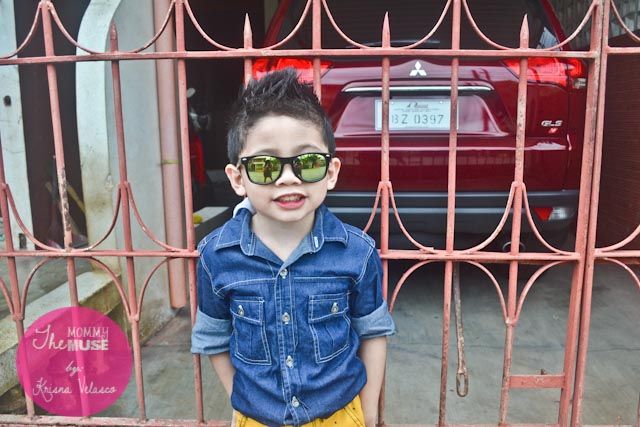 glad to see markee on his first day, he was so excited.. and he was well behaved.
according to his new teacher "he always do what he is told" wow. that's a first. he only listens to me.. haha well atleast.. uhhh my baby is growing so fast.
when i come home from work, i always ask markee.. "what did you do at school?"
he starts to tell me stories.. telling me how his day went with his classmates and friends.. and new friends..
and what he learned that day. he never fails to surprise, amaze and make me smile.
i am so thankful and blessed to have a cute little boy like you my baby!
i hope you'll stay the same my little sunshine!
sometimes.. markee is a shy little boy. but i got surprised when i brought him to my office with me, he was mingling with my colleagues.. he keeps on asking questions. before, he didn't want to talk to anybody at work. i don't know what got in to him and he burst out.. out of his shell. some kids are hard to handle.. lucky me.. my son listens to me. i always make sure markee is polite to everyone. i always remind him everything. like his papa. :) tsk boys! its never too early to teach your kids good manners. :)
denim polo: hammerhead kids
shorts & sunnies: sm dept. store
shoes: H&M kids
can't you tell that's his favorite shoes?
my brother once told me, never to bribe markee with something he wants so that he'll do whatever you say.. and never to spoil markee too much.. which is true.. i never spoiled markee. when he wants something he got to earn for it. i always tell him.. when you do good.. you'll get a reward. but i don't reward him with toys. i take him to a fast food he wants or let him play with the computer or let him play outside or we'll go and watch a movie or go the mall. simple things that make him happy. we only buy him toys during Christmas and his birthday, sometimes when we have extra money we buy him inexpensive toys. all of his toys are gifts.. sometimes from his uncle, aunts and grandmas. which i don't want to tolerate. i always tell them not buy toys for markee.. books and clothes will do..
due to the rainy and lazy weather we stayed at home and watched TV cooked and made snacks for everyone. :) played couch potato all day.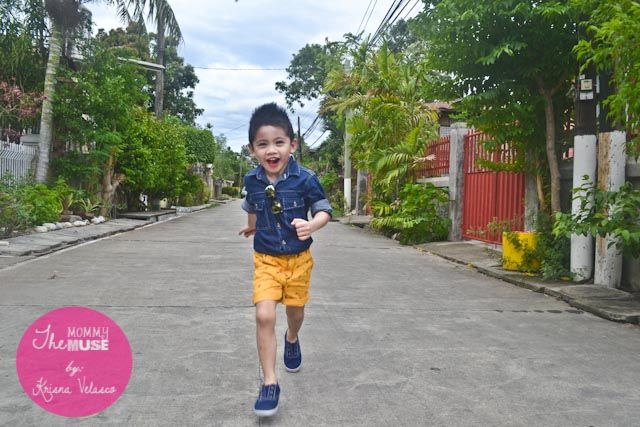 candid shots are the best!
how was your week with your kids?
love, mommy krisna