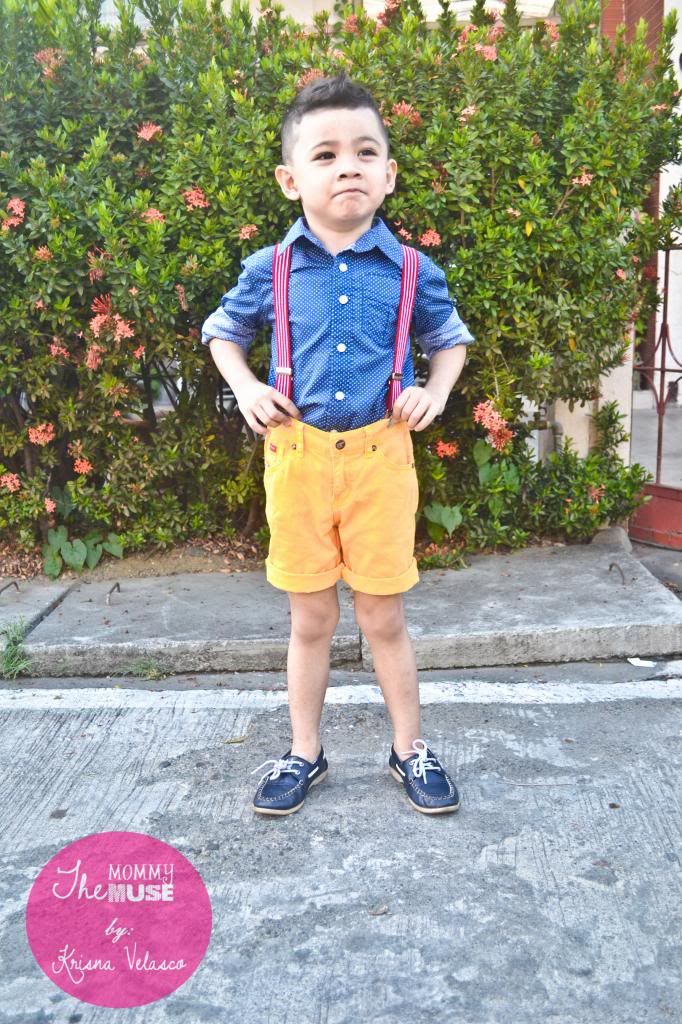 last week, markee had a haircut.
he picked that hairstyle.. i dont know what its called... but i think its undercut?
i dont know whatever.
we went to a baptismal party
we welcomed Joseph to the christian world!
joseph is one of markee's classmates.
and this is his #ootd.
cute right?
follow him at instagram!
[ polo: H&M; shorts: garfield; suspender: random dept. store; shoes: elle ]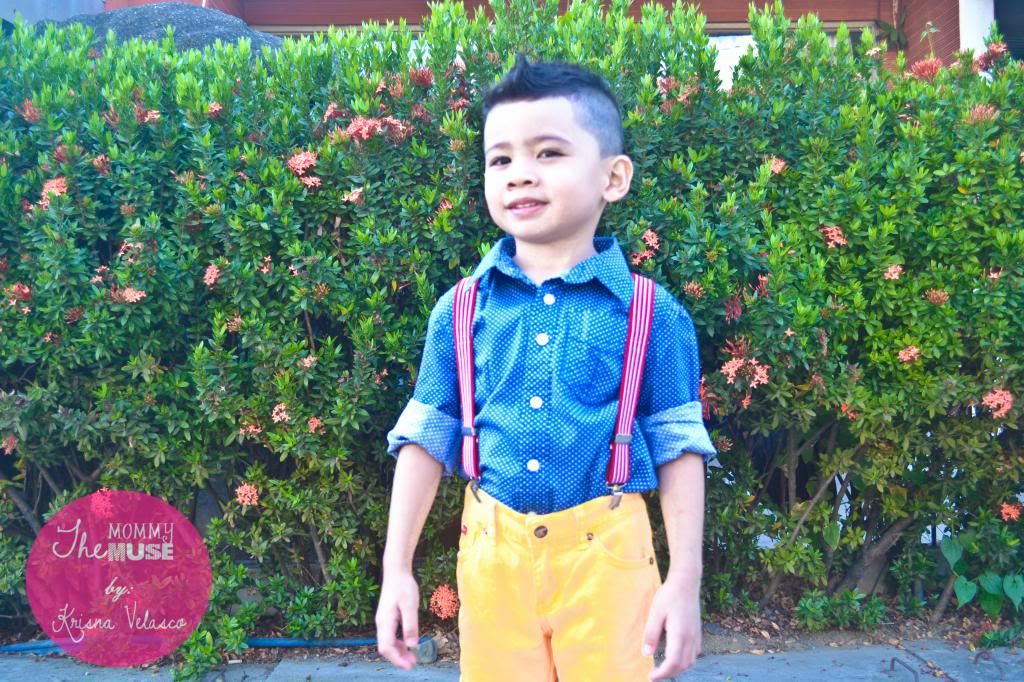 he has a thing about taking pictures.
he always move his eyes.
whenever i take pictures of him
he looks like he's distracted by something.
so every time we do outfit shots. i let him move freely and let him smile even if his not looking at lens, as my dad always said, candid shots are always the best!
if he's looking at the camera, that was only a two second lucky shot.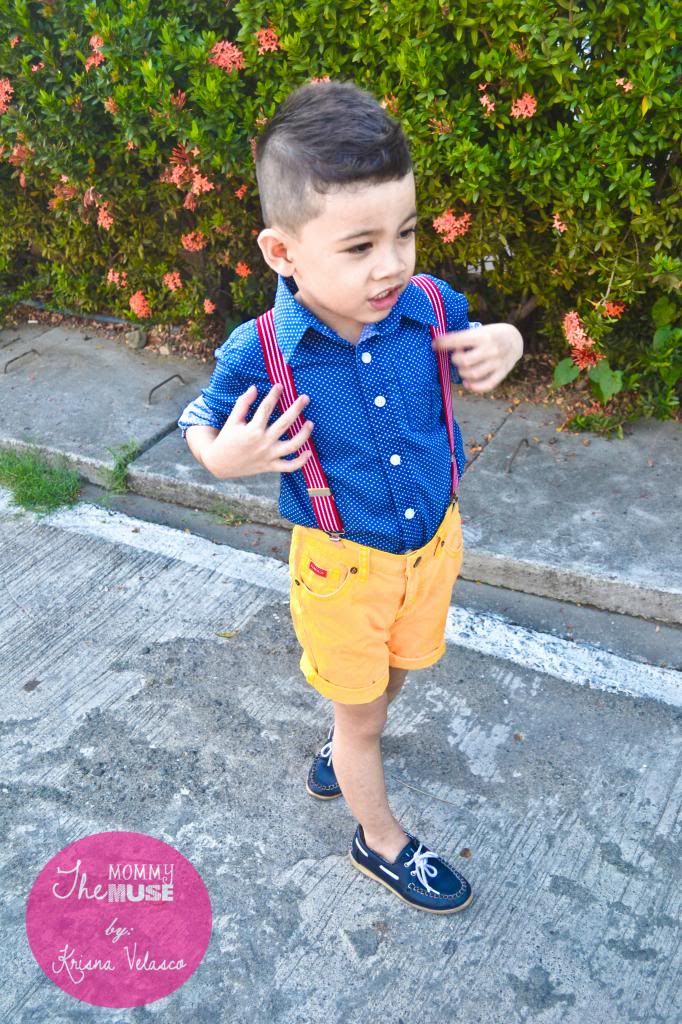 obviously this elle boat shoes is his favorite shoes. well aside from his rubber shoes. you know kids like shoes that lights up. haha.. he loves that.. but whenever i let him choose shoes except the ninja turtle shoes. he choose this. haha.. i hope stocks wont run out because i would like to buy another pair because markee is growing so fast and his feet is getting bigger.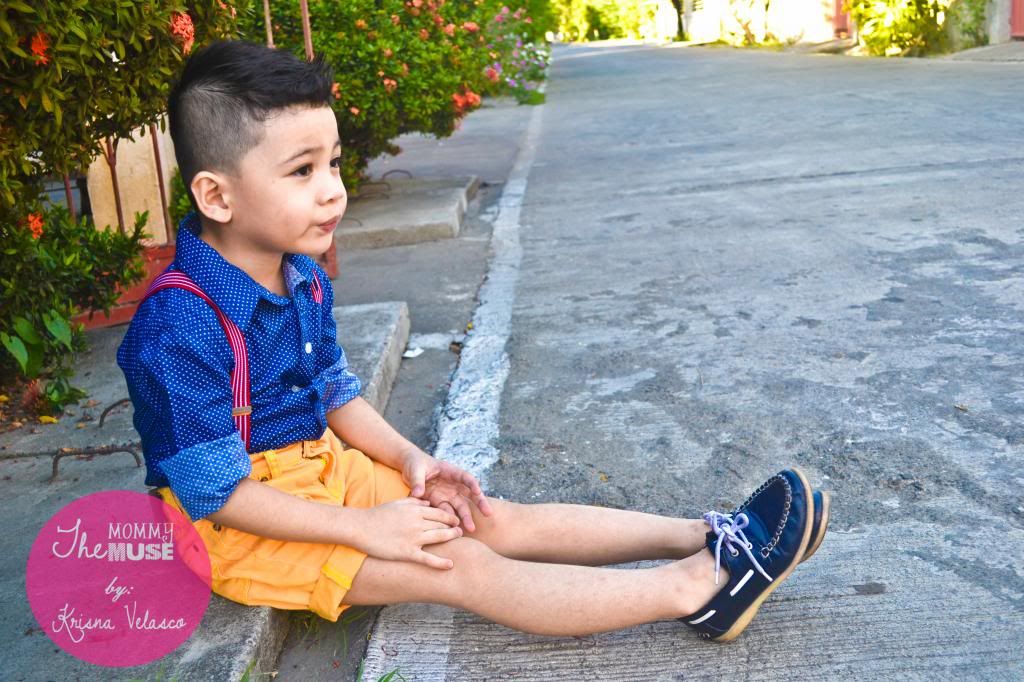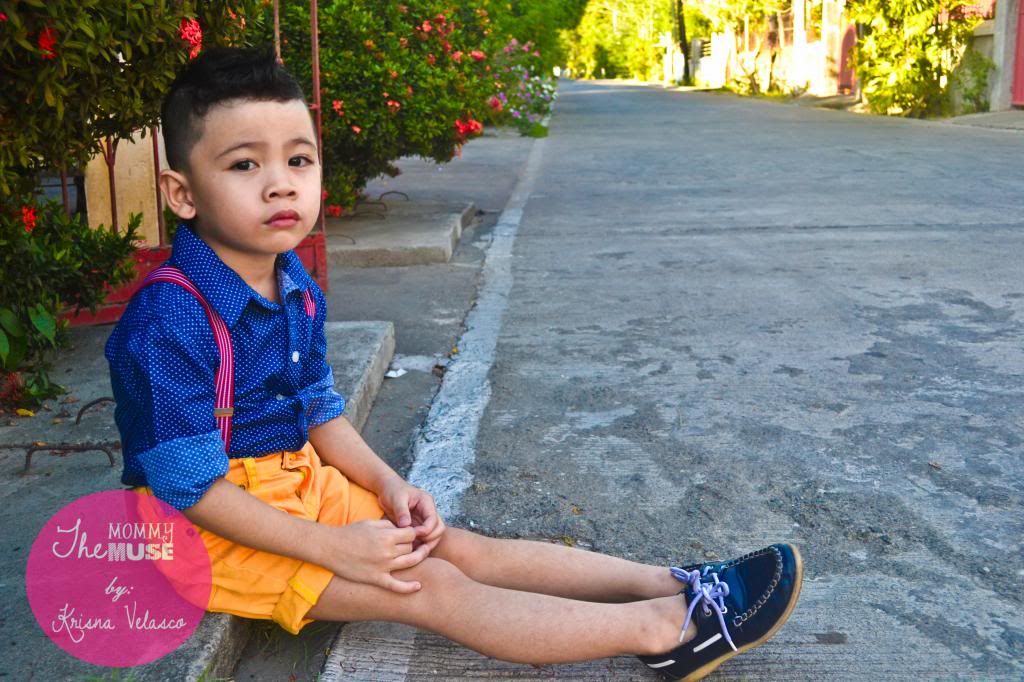 this little boy always looks up to the sky at night and pretends there's always a shooting star.
and shout "i wish for a motorcycle"
HOW ABOUT YOU?
WHAT'S YOUR WISH?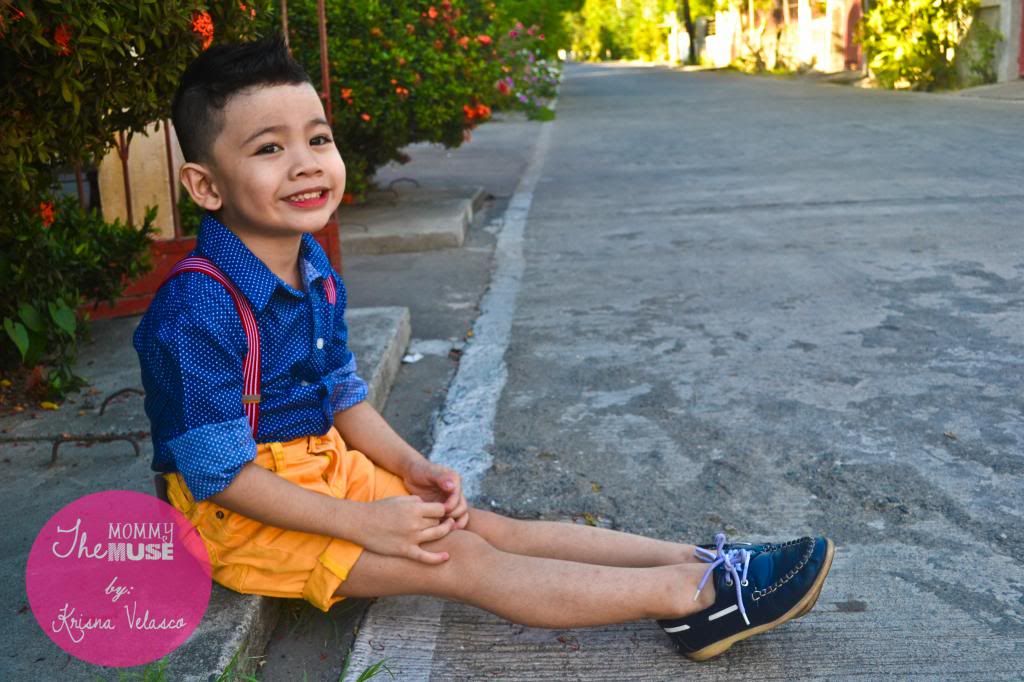 follow my son's instagram account
@markeenikolai
for more pictures!
LOVE,
MOMMY KRISNA