how i organize my accesories..
eversince i was in college, well actually high school.. i started loving different kind of accesories, costumed jewelry, earrings , especially necklaces.. this statement pieces makes me feel more confident.. and it bring a Huge BAM on my plain outfit.. :) i own a lot of plain tops.. whites black and gray are my favorite color when it comes to tops...
before, i was so in love with butterflies. and i always stick to one color specially PINK. (who doesn't ) but not anymore.. i tried new things.. i grew up. started to dress up and left the old me.. the avril lavigne me.. :) (haha i was really obsessed with avril then) enough about the past.. im blogging this to show you how i organize my accessories. i dont have a huge collection of accesorries but i'll show you how my organizing technique works for me.. :)
this little thing here is a cupcake holder.. i used this to hold my earrings on the top and bangles' , watch and anything that you put on wrist stays below.. i always want to buy an accessory tree but my grangran told me it would jumble up all jewelry..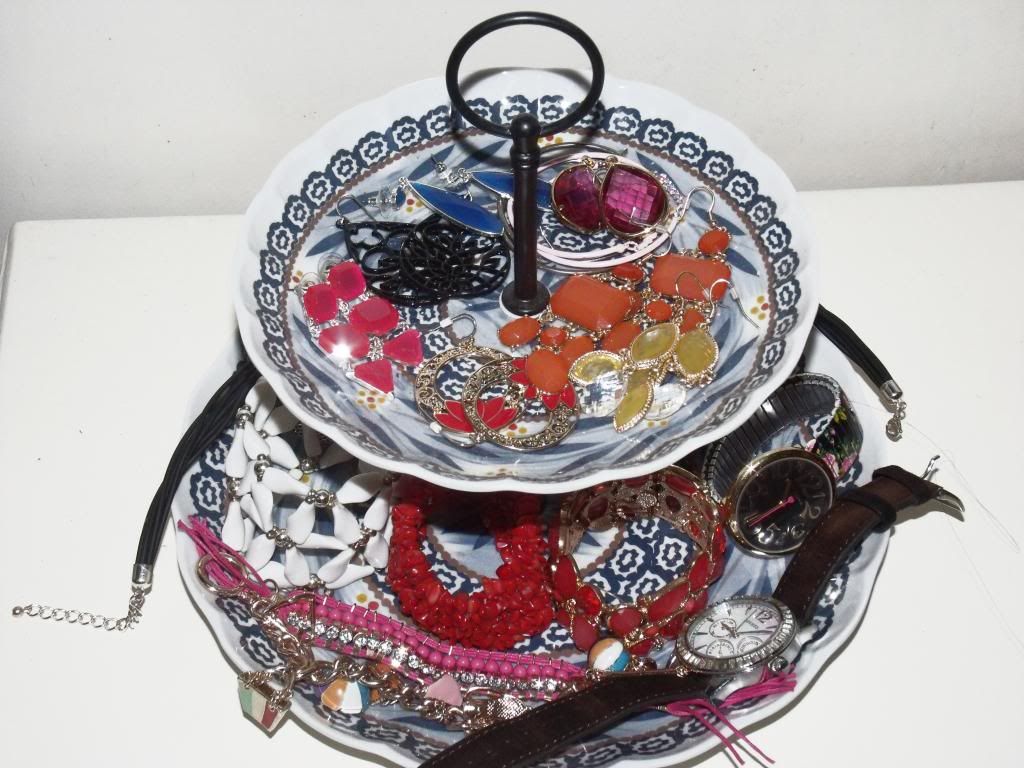 bought this from a department store
i live in my parent's house for now.. i mean my mom needs us right now..
i only have few here in the pic because the rest are in our house. :)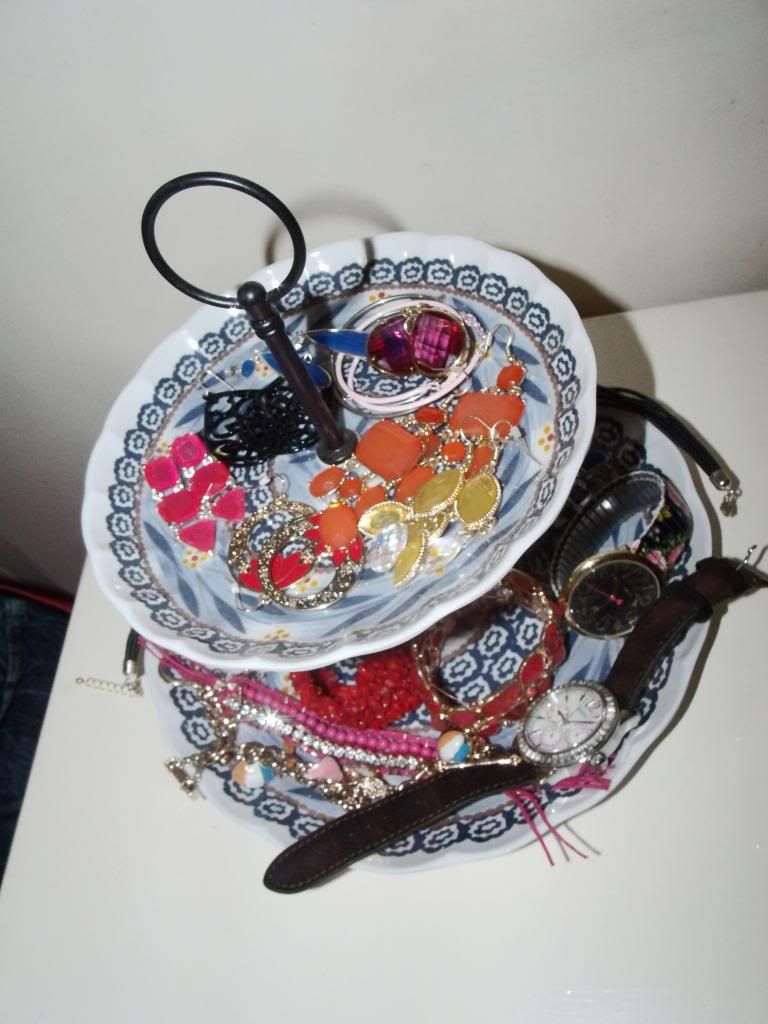 if you know me well, you know how i love to watch youtube.. actually i found a video of this girl showing her room and every detail of her room..she turned the cupcake holder to a perfume holder so i had this idea why not put my accessories on a cupcake holder. so tadaahhh! great idea for me
all my necklaces are just hanging ... just hanging :) haha oh you know what i mean!!