it is my very first time to witness markee to be shy infront of everybody.. i was shocked that he had a stage fright. but that's okay, you know how kids are. anyhoo.. my little man had their nutrition month today.. he was a carrot.. i chose a carrot because i couldn't think of anything more easier to make.. i never realized a carrot is so common until i saw markee's costume. i was so disappointed because the tailor said the costume's cloth will be satin, and i looked at the costume and its not even beyond the price i paid.. it came to me at the point and made me think that i should have chosen the more expensive price or picked a different nutritious food. thankfully the patient me didn't argue with the tailor and stick to she made. oh well.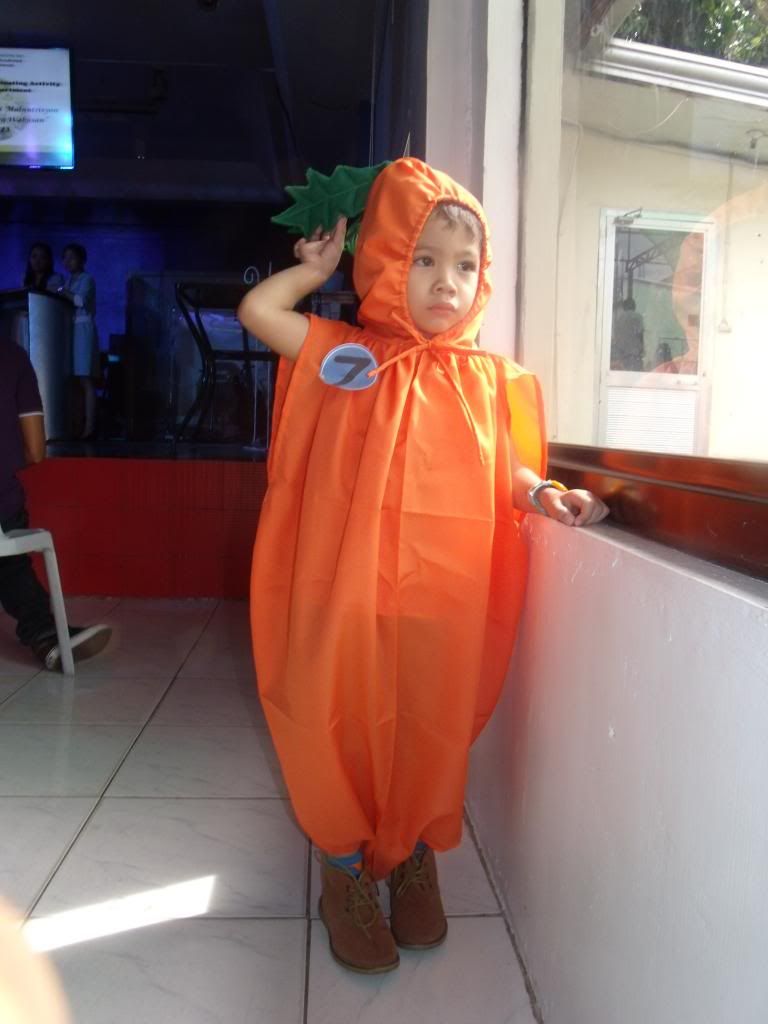 i didn't know it was a contest, but my comforting husband said to me.. we had the best decision that we have chosen the cheaper price because he only used it for what i think two hours. but next time i'll know what to do.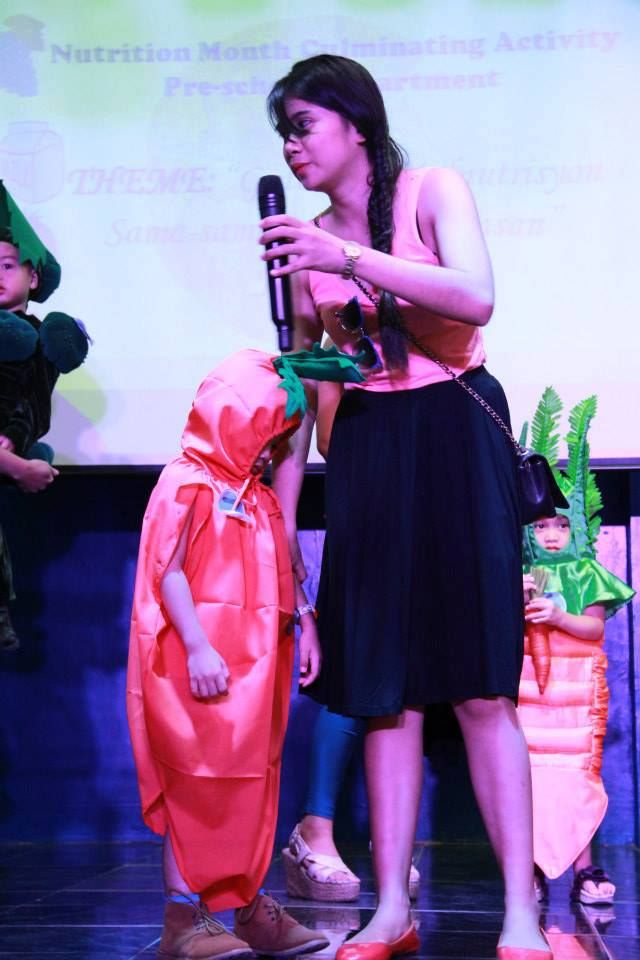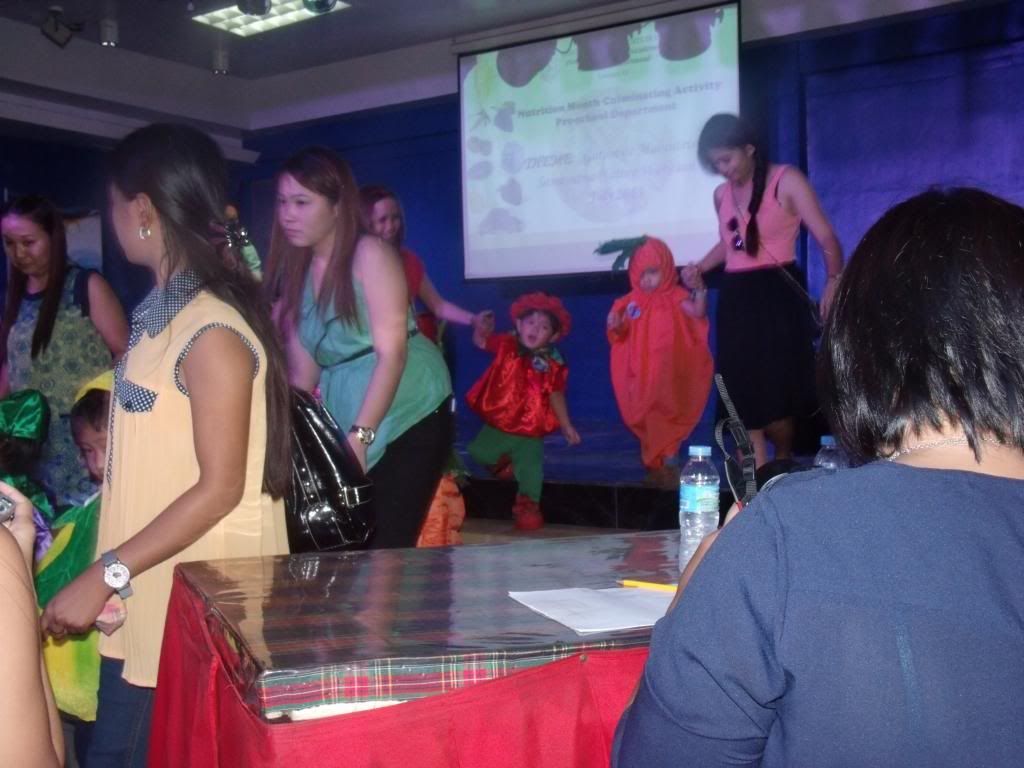 my little carrot had so much fun with his first ever program at school.. even though he froze and covered his face! oh yes he did!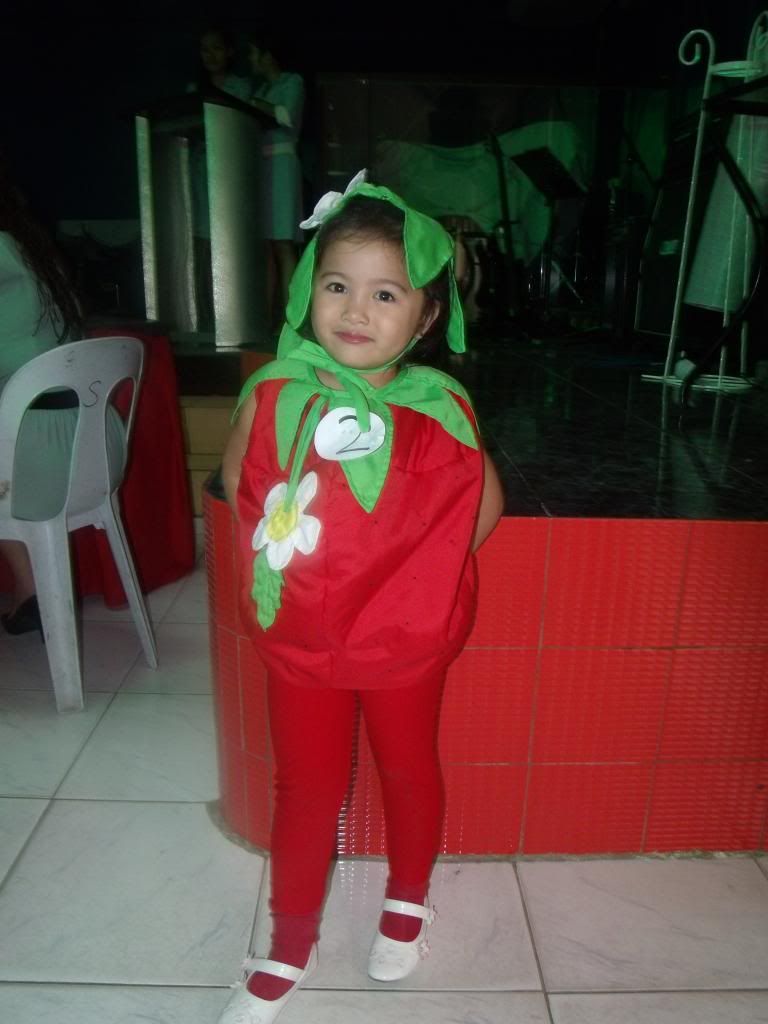 my godchild! can you tell what she is??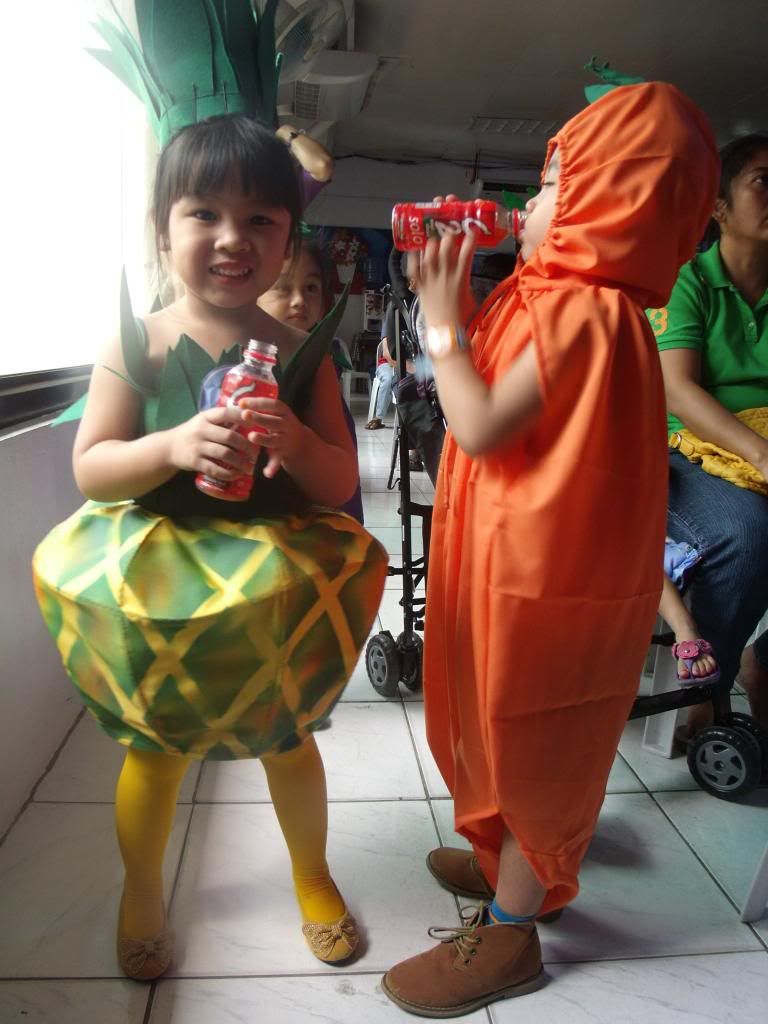 rhian and markee
so how was your Wednesday?
mine was tiring and fun!
love, mommy krisna!