its almost a month since we lost our dad.
i really miss him a lot.
i didn't know how i will start my day knowing my dad is already gone.
and i cant imagine my life without him because i'm such a daddy's girl
and he taught me a lot of things about life. he was such a happy man.
now he's gone. it's hard for me because he passed away too soon. i am not even prepared for this.
all we have to do now is move on.
and remember my dad's funny and happy memories. :)
i thought losing my dad was the end of the world
but i am very blessed to have a family in such a young age, to help get through this situation
i know god will take care of my dad. i know he died happy.
anyhoo, i almost cried talking about my dad but i'm okay now, i'm trying to get the hang of it.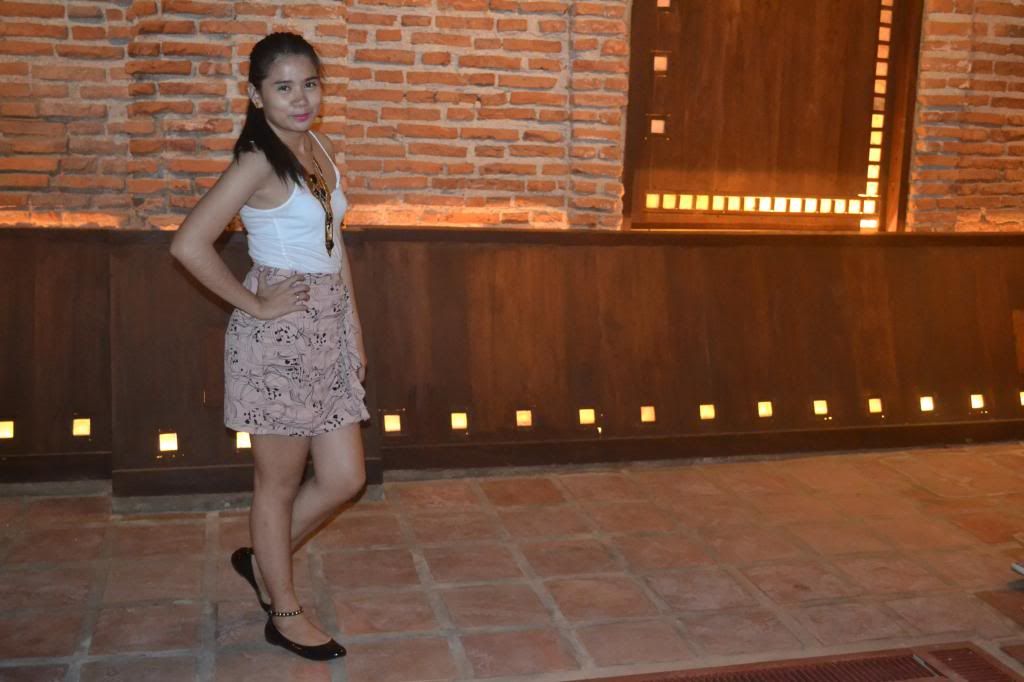 this picture my friend was taken by ton if you remember he is always my photographer.
this was last saturday,
coronation of my dear friend/office mate ate rizza
she was crowned as Mrs. Service (RedCross)
well me... i am the photographer! haha i know right.
top: old navy
skirt: H&M
Shoes: Forever 21
Accessory: Nordstrom
Cardigan: H&M
patiently waiting for our box to arrive.
the box hasn't arrive yet, and my grandma is mailing me new accessories again.
bagal LBC!!
i gotta have my new shoes pronto!
lagyan to ng title!
my officemates are the bomb!
makes me laugh everytime!
funny!!
hope you're having a good time!
1