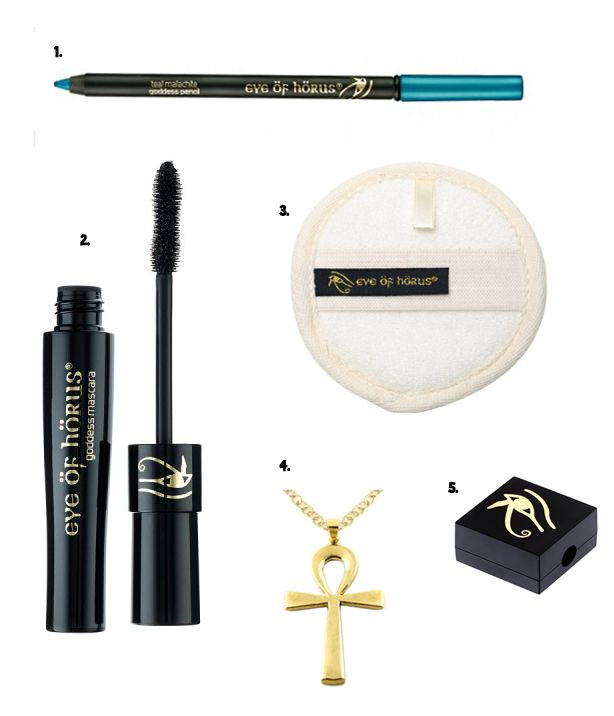 Eye for Horus Teal Malachite Goddess Pencil(full size 1.2g) Php 990.00
Eye for Horus Goddess Mascara (full size 8g) Php 990.00
Eye for Horus Facial Bamboo Mitt Php 480.00
Eye for Horus Ankh Necklace Php 580.00
Eye for Horus Sharpener Php 295.00
this is my very first glamour box... and maybe i'll be getting another one soon..
i really love it! I am still learning to love makeup and this box made me love makeup more! i hope the next box is more exciting!

what i like about everything inside the box?
what i like about the Teal Malachite Goddess Pencil is that it's very pigmented and it's very easy to use unlike other eye pencil I've tried plus it's sumdgeproof and can last for hours. for the Goddess Mascara, i have a very long eye lashes, and the mascara made it more longer and bolder, i love it because its very black and the brush of the mascara brushes my eye lashes very well, other brands i use makes my lids itchy but this one doesn't,so i highly recommend this mascara. its perfect for everyday use. as for The Facial Bamboo Mitt, i don't really use this kind of things to my face, it says that it scrubs dead cells away and guarantees to leaves skin soft and smooth after each use. hmmm maybe i should give it a try! The Sharpener is a little bit expensive but tried it and it worked very fine, like other sharpeners do. Ankh Necklace, i love it because its versatile, you can use this accessory for your ootd's especially plain ones!
i highly recommend
glamour box
because for just Php 695.00 you can enjoy more than Php 3000.00 worth of products. it's a steal if your a probinsyana like me, makeups here in my city are hard to find..and at the mall, they only have few good brands to choose. so this box is very convenient for me because i can try other brands i barely know...
love,