advance merry christmas everyone!
dont you love my mom's xmas tree?
haha her color of choice. girly i know right
actually it has white and pink lights but i didn;t capture the way it lit.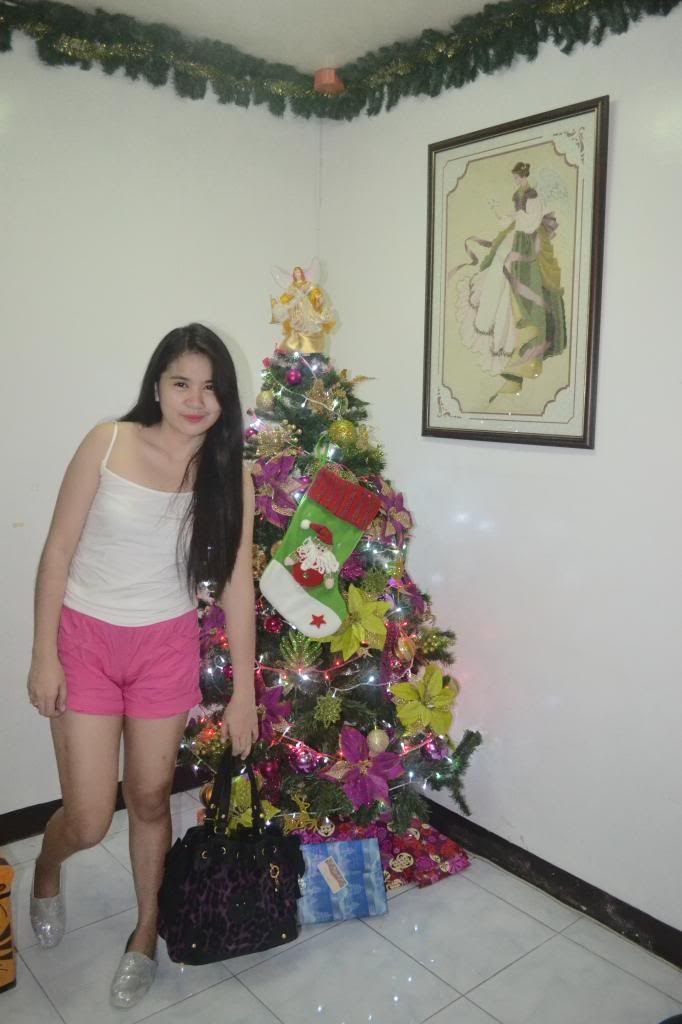 by the way
this is the juicy couture daydreamer bag i was talking about
i actually have 5 bags plus this so its 6 plus i have 3 wallets.
(disclaimer: not bragging just saying)
that's how i love juicy couture.
i only have few but at least meron dba :)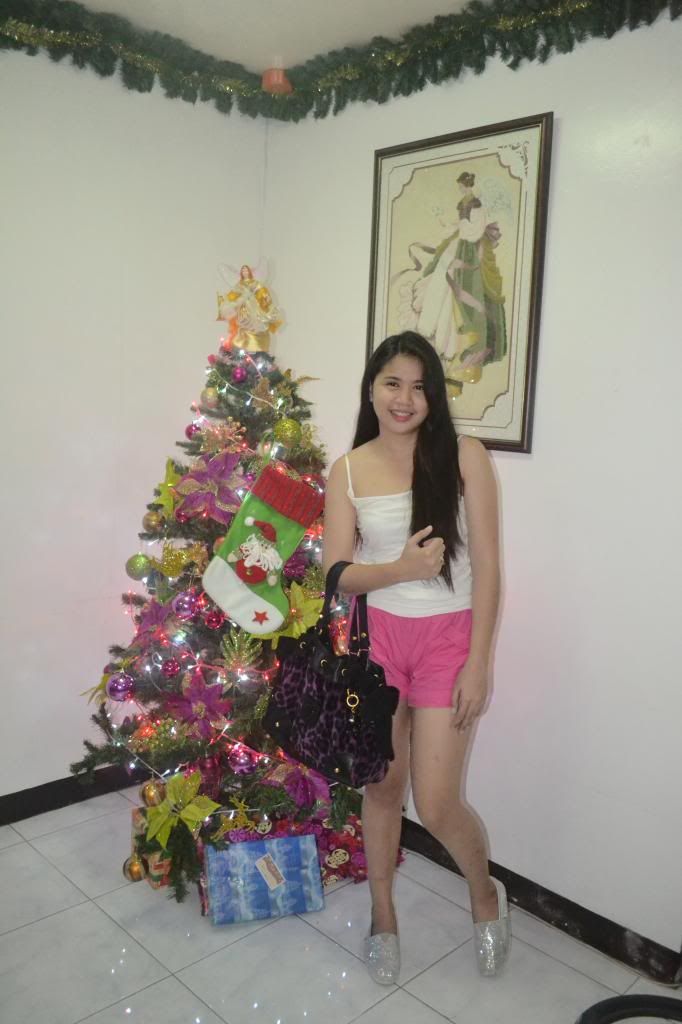 favorite shoes ever: glittery TOMS
shorts: Hang Ten
Top: Forever 21
Bag: juicy couture
photo fail. haha did my mom just took a picture of me blocking the tree? haha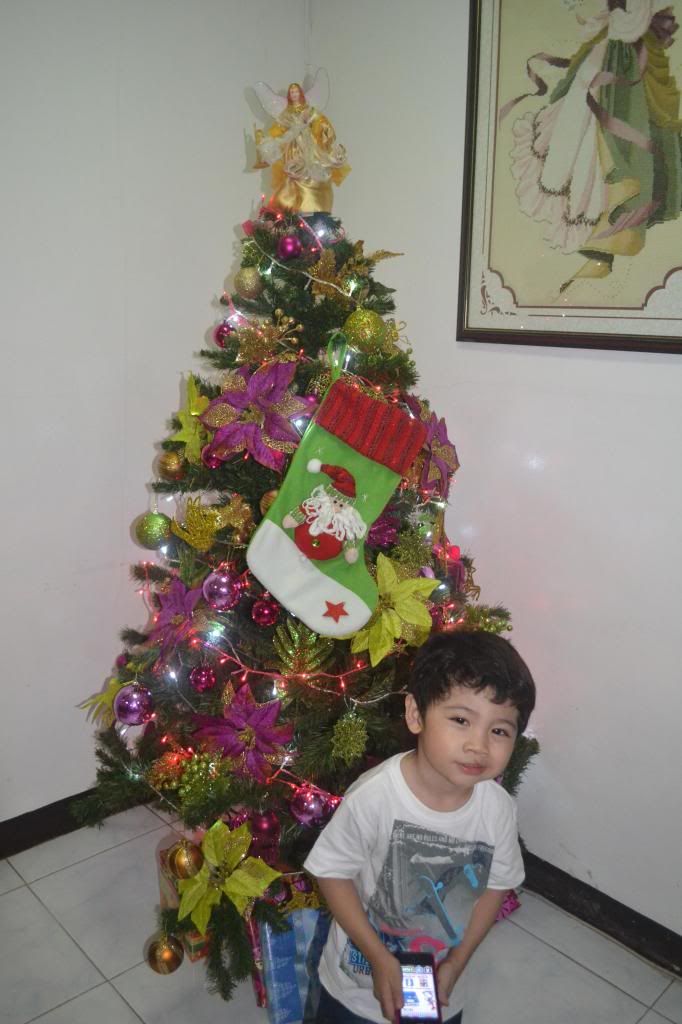 and of course my baby trying to mock my smile.
thank god my baby is alright now.
happy.
fever gone.!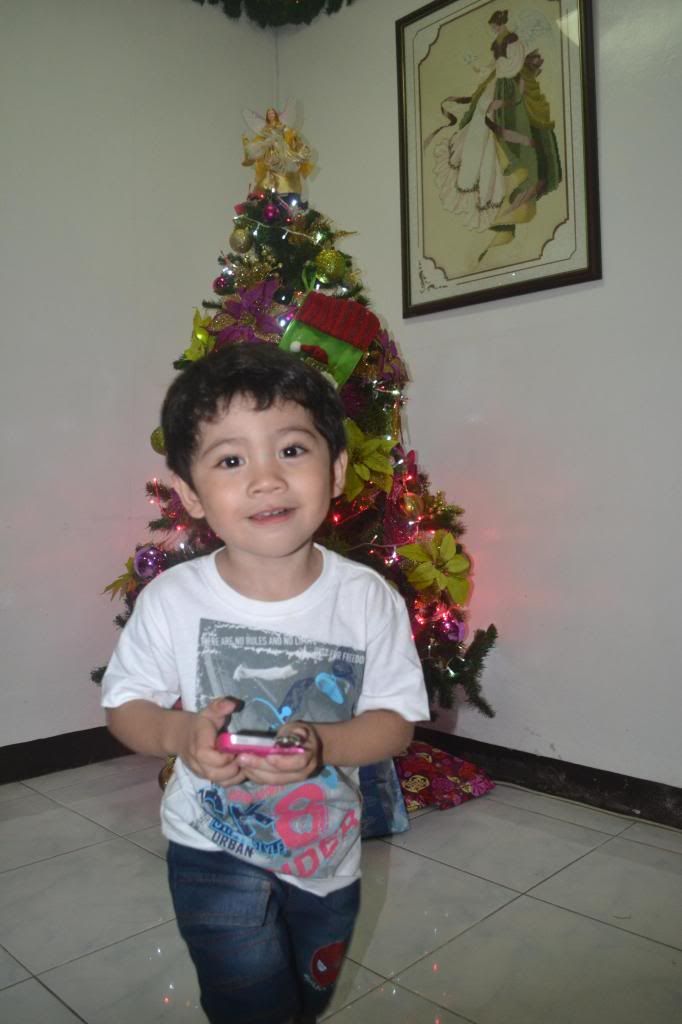 how was your weekend?